Making sure your lawn looks good is part of the weekly routine — but what if there is an easier way? If you have some help, how much time would it save you, and will your lawn end up looking better and being healthier in the end? It takes about one hour to mow the average-sized lawn, which ends up being more than 20 hours a year!
It can be spent managing your daily work or relaxing outside. While doing yard care things may seem simple but some vital steps have been skipped every time you mow your lawn. Professional gardeners ensure their work isn't done in vain by paying close attention to these steps.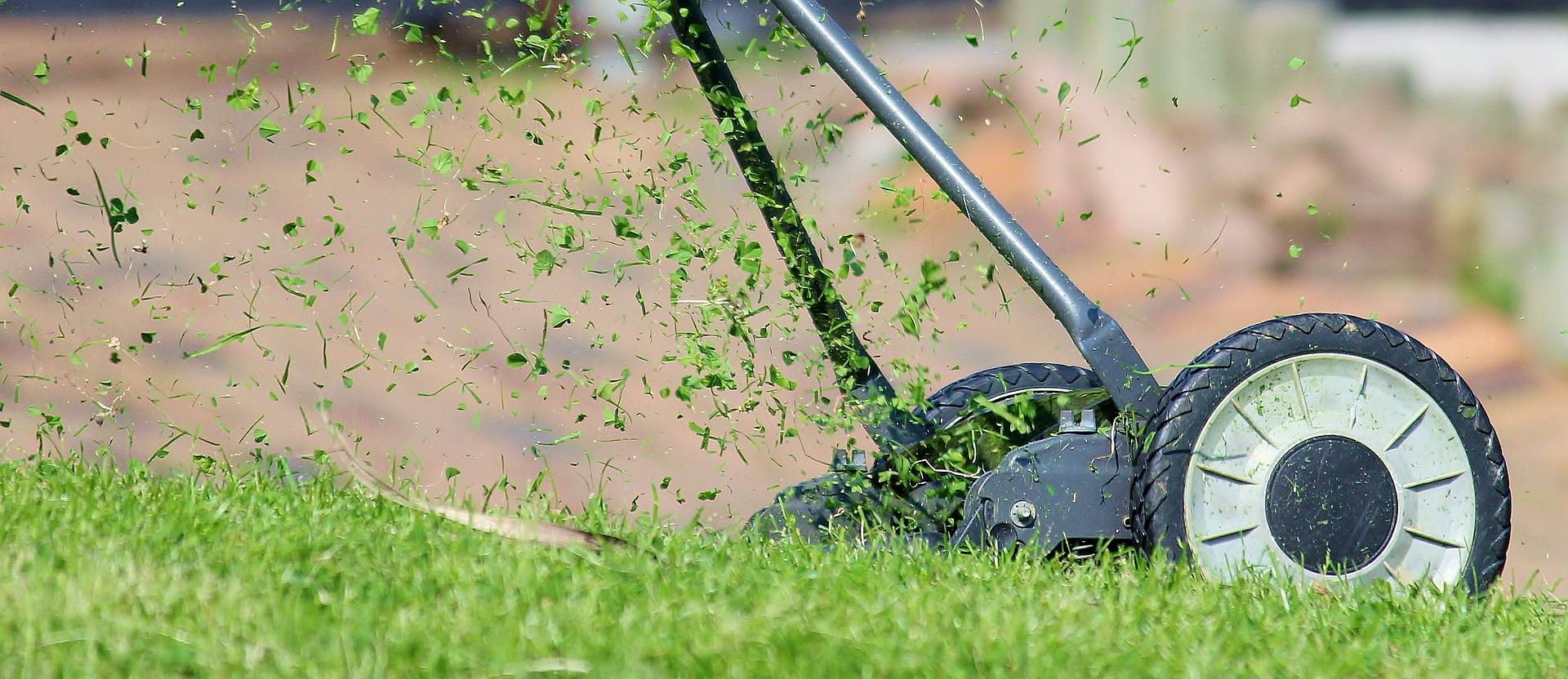 How Can Lawn Mowing Services Be Great Help?
As a homeowner, you have enough to worry about with your family tasks and office work. While lawn maintenance will make your home appear better than it already is, this step may increase a little over work on a weekly basis which can be annoying sometimes. In such instances hiring professional help is a good idea.
If you are considering hiring a lawn care service for several reasons, having one person handling all your lawn mowing needs isn't the best idea. We have been in the business for over a decade and know how to handle heavy equipment safely and proficiently.
Lawn mowing services aren't something you'll find in most homeowners' garages. They seem like a job that would take all the fun out of gardening, right? Wrong! Even though lawn mowing is seasonal, hiring professionals for lawn care services can take less time and effort than doing it alone.
Whether you have to spend more time outside of the house but maintaining your garden is one accurate way to show care for your lawn.  However, the workload can be quite a bit more than you might imagine when it comes to maintaining it. For example, if you are planning on doing it yourself and have no experience with lawn care equipment, you might face a real challenge.
If you want to hire a professional lawn mowing service for your home or business, call us now and make an appointment for a free estimate.
Major Lawn Mowing Services
Hire Lawn Service Pro With 3 Simple Steps

Why Are We The Most Trustworthy & Lawn Mowing Professionals?
Free Inspection & Estimates
You can always ask for free inspection and estimates as they are a great way to know how much budget you will require. It is a smart move to request free services estimates. Besides, you can always leave customer reviews that can make all the difference in improving our service for our future customers.
Saves You A Lot Of Time
When you're not busy doing other things around the house, take note that it's important to keep lawn mowing services running. The average homeowner has a lot of time on their hands, so they have no qualms about getting involved in an activity that will make time fly by faster.
100% Professional Results
Lawn mowing services can be an excellent way to save time, get professional results, and enjoy extra peace of mind. By outsourcing the job to us, you won't have to spend hours working on your lawn, and we will take care of all lawn maintenance and edging tasks in one go. There are several reasons why people decide to hire professional lawnmowers such as our company.
Affordable Lawn Mowing Packages
You can hire professionals for lawn care services if you want to save money and time. Your lawn is an investment that requires regular maintenance, so hiring the right people is essential. Our team has been providing high-quality lawn mowing services for years so that you can trust us with your yard. Our team is dedicated to providing quality work at affordable rates.
Advanced & Specialized Tools
Lawn mowing is a task that needs to be done regularly to keep your lawn looking perfect. These are the times when we need proper guidance from professionals. You can count on us for every process step because we have specialized equipment and safety protocols in place.
Customer Satisfaction & Guarantee
Do you have a lawn but find it challenging to care for your lawn? You're not alone. A lot of work and stress goes into maintaining a healthy lawn. But don't worry — we can help! We offer a comprehensive approach to caring for your lawn. We inspect the condition of your yard and provide you with the best options for repair and maintenance. We strive to provide quality lawn mowing services from start to finish with our 100% satisfaction guarantee.
BY D. JHON SHIKON MILON
Lawn Service Pro customer support is top notch. Whether it's a question or a complaint, they want to make sure that you're happy and satisfied after availing their services, you will refer them to your friends and family who also need help with their landscaping needs.
Need More Help? Read FAQs
How Much Does It Cost To Mow My Lawn?
On an average the lawn mowing services depend upon the area you want to mow. Some lawn mowing services can charge an hourly rate for weekly procedures. The services can range from $20 to as high as $50 per hour or $150 on a weekly basis. All these price factors depend on the distance of travel and amount of trimming area done mostly.
How Often Should The Lawn Be Mowed?
When it comes to keeping your grass looking good, the most common question is how often the lawn should be mowed. While many people assume that the more often you mow, the better your grass will look, actually this is not necessarily so. There are several reasons but we suggest it's best to mow your lawn only every 3-4 weeks.
What Other Services Do You Include With Lawn Mowing Services?
There are multiple services that we provide with our lawn mowing service. To ensure that you are getting the best price, we include bush trimming, fertilizer & weed control, landscaping services, hedge trimming and pressure washing. If you want to get the best price possible while also protecting your investment in your yard and property by preventing overgrowth, call us today!
Can I Get A Flexible Mowing Schedule?
Mowing your lawn is great, but it's not enough. A good quality lawn mowing service will also include many other services to keep your lawn looking great. Before you sign that contract, be sure to research all that comes with your package. Each vendor has a unique and developing philosophy so it is best to do your homework before you sign the deal.