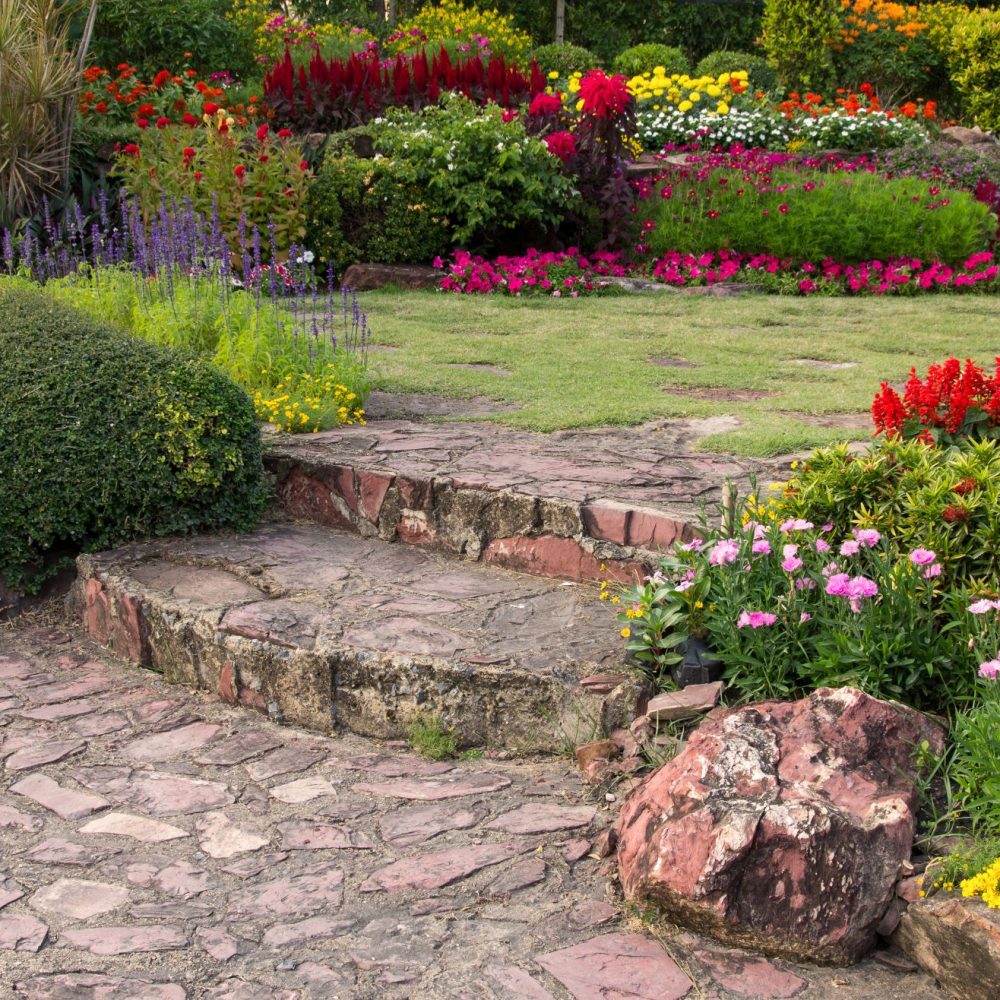 about us
Lawn Services Pro
Do you want to improve the look of your lawn? Are you tired of paying an unhelpful landscaper? We want to make sure that our service is everything you could want it to be. This is why we offer our customers guaranteed satisfaction on all jobs completed by our staff. If for any reason, we make a mistake, we will correct it for free! No problem is too big or too small for us.
Let our professional lawn services take the stress out of your lawn care this summer. Our team will mow in alternate patterns each week to promote healthy turf growth, fine-tune edges, general clean-up and then blow off sidewalks, driveway, patios and walkways after each service. Our lawn mower blades are sharpened daily to ensure you receive the best cut possible. We have a range of lawn maintenance services that you will love to explore and keep your stress for your lawn away. Let's begin!
About Us
Welcome to Lawn Services Pro
Lawn Services provides full & comprehensive services for lawn care, landscape, maintenance pressure washing and professional tree care management all around the regions of California.
Lawn Care Services
Maintain the overall look of your garden by keeping its green & it will not be possible without the help of reliable lawn care experts.
Landscaping Services
Look no further than Lawn Service Pro, we've earned our reputation over the years as the best landscape contractor all around California.
Pressure Washing
Get a perfectly cleaned lawn or yards with powerful streams of pressure washing to ensure every dirt or grime gets removed completely.
OUR WORK PROCESS
We Complete Every Step Carefully
Many people want a beautiful landscape or garden in their homes, but they are not sure how to go about getting it. A lot of people don't know where to start, but we will tell you what you should do. We have been doing lawn mowing, landscaping on commercial and residential homes for so many years that we can help our customers with anything regarding your landscaping needs.
Call us today to schedule the mowing services if you have any questions about your current lawn or how we will assist you with our services.
Our lawn mowing service is designed to give you the best, clean cut possible. Our professional weekly lawn mowing service will begin with us scheduling an appointment based on your preference and location. We will then arrive at your home at the time you're expected, providing you with a pleasant lawn maintenance service the way you wanted for your property.
Client Testimonials
What our clients say
We pride ourselves on making sure every client is 100% satisfied. Here's what a few of our clients say about us.
Eugene Freeman

We've been looking for a lawn company to handle our lawn care and the Lawn Service Pro definitely provided us with the best of them all. Everyone there has been so kind and helpful, which makes me trust their work and easy going attitude.

Kelly Coleman

We've been dealing with Lawn Service Pro for a number of years now. We were previously using a different lawn service, but they were unreliable and always did substandard work. We were very pleased when we switched to Lawn Service Pro!

Eugene Freeman

What a wonderful person. The world needs more Shauns. Thank you Gettree Landscaping Services